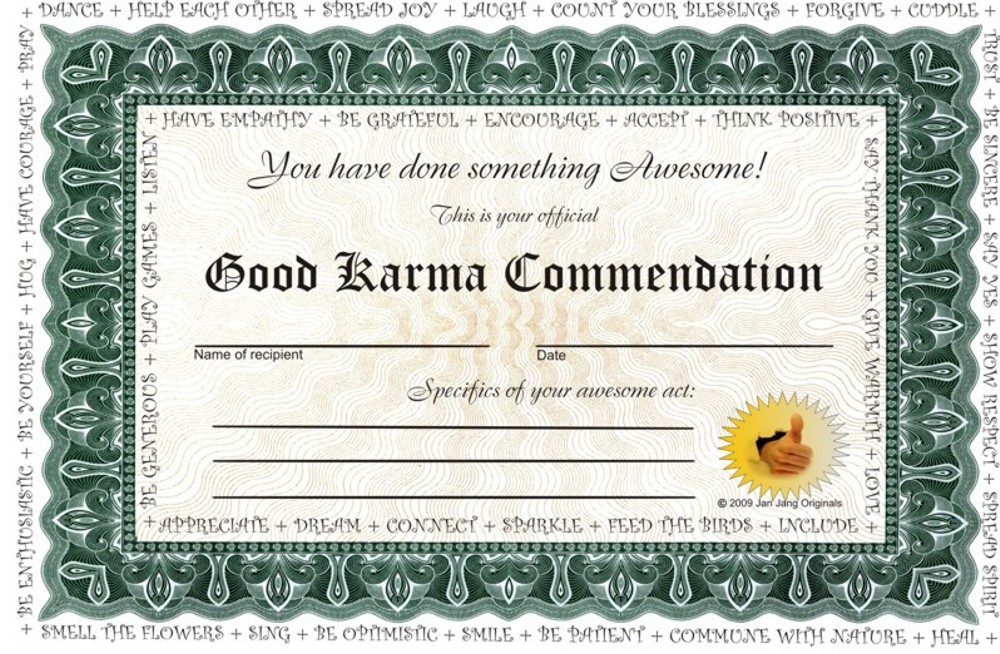 Good Karma Certificates spread joy and give positivity. Fill them out to personalize them, and give them to neighbours, teachers, students, family members and anyone who has done a good deed or something special.
Read all the beautiful messages around the outside of the Good Karma Certificates: Be optimistic, smile, be patient, commune with nature, heal, spread spirit, show respect, say yes, be sincere, trust, love, give warmth, cuddle, forgive, count your blessings, laugh, spread joy, help each other, dance, pray, have courage, hug, be yourself, be enthusiastic, smell the flowers, sing, appreciate, dream, connect, sparkle, feed the birds, include, be generous, play games, listen, have empathy, be grateful, encourage, accept, think positive, say thank you.
$4 each or 3 for $10
They are 8 1/2″ X 5 1/2″ in size.